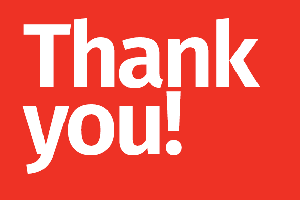 A big THANK YOU to all our donors
We've had a tremendous response from our supporters in 2021.

We would like to thank everyone who has donated during the year – we are extremely grateful for your continued support. This is crucial to our development, allowing us to continue to offer our free short courses on Understanding Dementia, Preventing Dementia and our new Understanding Traumatic Brain Injury (TBI).
Understanding Traumatic Brain Injury was launched in June 2021 and will be offered twice from 2022 – in March and August.
Your support contributes to our mission to transform the understanding of dementia and risk reduction worldwide, enabling positive change in dementia research and care.
The following is a message from Rowena Howard, whose story we featured in our Annual Fundraising Appeal in September. Rowena was kind enough to share the challenges she faced caring for her father Roger, who is living with dementia, and how completing the MOOC's gave her a better understanding of her father's condition and the skills to help him continue to live life to the fullest. You can read more about their journey here.

"I was touched by reading people's uplifting comments left on our youtube channel. It seems there are many people who lament wanting to care for their loved ones with dementia but haven't been able to navigate a way forward. Every person's situation is different. We are very fortunate in that farm life has been a way of life for decades and dad's illness benefits greatly from interacting with the dogs, horses, chooks and wildlife that live with our family.
It is a roller coaster ride ...navigating the dementia landscape. But dad never thinks anything is wrong and truly lives for the next day. It's hard on carers knowing an end will come one day regardless of dad's positive outlook. All you can do is make the most of each day. Each sunrise and sunset. Watch the moon, marvel at the wind and rain and just be grateful for each day together."